"Honouring Our Mother Earth" - H.O.M.E. Project
See the official "Honouring Our Mother Earth" video above
Watch the songrelease video above!

Song Release June 5 at 1 pm
See information in Swedish at www.musikforfred.se

1 pm "UN Livestream Conference"
The song will start the International UN Conference broadcasted from Stockholm and Colombia. The conference is a 12 hour long event with many inspiring speakers in the field of sustainability
See the introduction of the UN conference including the song>>

2 pm, "Song release and interviews", Mundekulla
Listen to an hour long presentation and interviews (above) with artists, politicians, businessleaders related to the theme "Honouring Our Mother Earth". The event ends with the release of the musicvideo. Peter Elmberg (initiator and songwriter) will interview Pär Holmgren (Politician , Brussels), Khanya, Native Xosa, SA), Elin Teilus (Sami culture, Sapmi) Pella Thiel (Natures Right, End Ecoside), Pontus Winberg (CEO Good Cause, God el), Rickard Åström (Producer of the song) as well as artists from the project. See video >>

Read more about the project below
The song 'Honouring our Mother Earth' will be released on June 5 on the UN World Environment Day.
It will feature both solo singers and choir voices from around the globe, and the target is to show that we are many people across the world that would like to bring more attention to sustainability, equality and living in harmony with nature and it goes beyond culture, religion, colour, background, age and gender.

Voices from 25 different countries
There are voices from over 25 different countries including children and indigenous people from Uganda, Tibet, Brazil, France, New Zealand, United States, England, China, Kazakhstan, Kurdistan, Senegal, Austria, Palestine, Kenya, Hungary, Greece, Chile, Norway, Denmark, Sweden, Germany, Spain, Sapmi, Southafrica, Xhosa, India, Iran, Russia.
Tree planting project
We have started a fundraiser on GoFundMe to manifest and actualize this project and we intend to invest the money proceeding production costs in tree planting projects. "Honouring our Mother Earth Garden"
Read more at www.adoptatree.se
See the introduction of the UN conference including the song above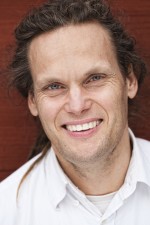 Initiator
My name is Peter Elmberg, and I am from Sweden. In 1996 I studied Native American Studies in Wisconsin, USA, and got inspired by the saying, "Think seven generations ahead before any important decision." I've been engaged in the field of sustainability since then, and I'd like to show my deepest respect and support to children and youth all over the world, bringing awareness to the climate issue today. I have written 2 musicals and more than 1000 songs since 1991 to various projects. I created the label "Music for Peace" in 2004 where I have released the following "Earth Anthems" supporting children and youth. "Now is the time" (Swedens answer to "We are the world", 2005) "A song for Tibet"(2008), "One world" (Project for Westafrica 2015), "12 Peace Prayers" (2016) etc. Apart from songwriting I am also the founder and CEO of the ecological retreatcenter Mundekulla in southern Sweden since 1998.
Follow updates as the project unfolds
This page will be updated regularly as the project evolves.
(2020-05-20) New registrations from Russia, Palestine, Iran, Uganda, Hungary has arrived
(2020-05-16) Artists from New Zeeland, India and Brazil have joined the project.
(2020-05-10) Artists from Tibet, Kurdistan, Chile, England, Italy have signed up for the project the last couple of days
(2020-05-01) We have now recieved videos from artists in China, Kazakstan, Germany and more
(2020-04-24) We have gained interest from the Sami tradition (Native people of the north of Sweden), Xhosa (Native people from Southafrica) Children choirs i Kenya as well as artists from Senegal and USA

More information
Se more updates on www.facebook.com/peterelmbergmusic
Further questions? info@musicforpeace.se
See information in Swedish here >>
See invitation film above

Other projects by "Music for Peace"

"A song for Tibet" (2008) - Supporting the Tibetan Peacemovement

"Now is the time" (2005) -Voted Swedens best song in 2007

"I once had a dream (2016) - An integration project